Dear Fellow Investor,
If you have a single penny of your wealth invested in stocks... bonds... property... or a pension...
Then it is VITAL you clear your schedule this Saturday at 2pm. At precisely that moment, our first ever Guide to the Next Financial Crash gets started.
See, I want to share what may well be the most serious warning of my 10+ year career in the financial markets…
I believe this event could be about to turn the financial markets on their heads.
It could cause a stock market crash that's quicker and more brutal than we saw in 2008...
It could push at least one major bank into bankruptcy this year.
It could force the government to launch a crackdown on savers and investors.
It could trigger trillions of pounds of capital to flood out of certain currency, credit and capital markets...
And it could send some assets sky high – making well prepared investors a lot of money, whilst the majority of investors lose out.
But here's the thing...
Very, very few people understand this event... or why it's so important. Ask around at an investment conference and I doubt 1 in 10 people could explain what's happening.
That's a huge problem.
Because – for the first time in 35 years – this event looks set to trigger huge changes across the financial system. If it plays out as I fear – and if events continue to deteriorate – I can personally guarantee those changes will affect you. That's why it's so important you register for our first of its kind event right now.
Once you're registered, you'll get details of how to view our online broadcast. In it, you'll discover exactly why it is so urgent you understand what's happening... why this rare market situation could turn the world on its head... and what you need to do to protect your money and potentially profit from the situation.
Enter your details here before it's too late:
No spam pledge: We'll never rent, misuse or abuse your email address. By signing up to our free email list, you are consenting to receive emails about this offer. You can unsubscribe at any time. See our privacy policy. © 2019 Southbank Investment Research Ltd.
I'll be in touch again soon.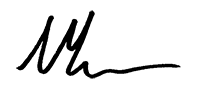 Nickolai Hubble
Chief Strategist, Southbank Investment Research